Wow this post is long, long, LONG overdue! Some lovely girls had given me these awards and I kept forgetting to post about them! Sorry! :) But yay I'm glad to finally do it!
The first award was the
Versatile Blogger Award.
1. Thank the person who presented the award to you and link back to them.
Thank you SO much to Erika from The Honey Bunch for giving me this award! You definitely need to check out her blog if you haven't already!!!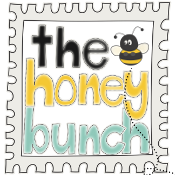 2. Tell seven things about yourself.
1. I married my best friend, Joe on June 6, 2009! :) We had a beautiful wedding in Downtown Greenville, which is where we first met! We spent our honeymoon at Couples Swept Away in Negril, Jamaica! (BEST RESORT EVERRRR!)
2. My husband surprised me with a BEAUTIFUL red/white Siberian Husky who is actually part wolf!!! Her mother was full blooded husky but her dad was half husky half Timberwolf! She is definitely unique! If you think that is crazy...wait til you hear this! Even though we didn't get her until she was 3 months old, she was actually born on our WEDDING DAY! June 6, 2009! So every year when we celebrate our anniversary, we also celebrate her birthday, hahaha!!!
3. I first went to the University of South Carolina as a biology major. I wanted to be either a pediatrician or a pathologist, focusing on prenatal/postnatal diseases. But I changed my major after the first semester to early childhood education, switched colleges, and got my bachelor's in early childhood education from Clemson University in 2010. GO TIGERS!!!
4. I have a big sweet tooth. I could be SO SO full from eating my meal but as soon as someone mentions chocolate cake...there is a secret compartment that opens up and allows me to be hungry all over again!!!
5. I am pretty good at doing accents/impressions of people! Haha! My mother-in-law loves my Paula Dean impression! And I've also gone to the post office before, totally faking a British accent while mailing something to the UK. They buy it every time! People are like "WOW! Is it really different here than in England? What was the hardest transition for you?" HAHAHAHA! I know it's a white lie...but it is SO SO funny! I gotta entertain myself somehow!
6. This year I have had a sudden explosion of a shoe obsession...no seriously, it's bad! I absolutely love flats, boots, ankle boots....just talking about it makes me want to shop! HA!
7. I am a Christian & Jesus is my King of Kings! I would be absolutely nothing without Him. He died on the cross for my sins and for yours, too! I was such a different person before I had Jesus and accepted Him into my heart. I just have a new heart and new desires now! I don't drink, smoke, cuss, etc. Those things seem meaningless and pointless to me! I am more focused on living my life to please Him & to spread the gospel! If you ever want to talk about Jesus, please let me know! I would love to share His goodness with you!
3. Pass this award on to 15 newly discovered blogs and let them know they've received the awards.
When it says "newly discovered"...what does that mean? Does that mean it's new to you or new to blogging in general? Well, I'm going to do a mix! But mostly these will be blogs that are new to me that I love!!!
This is probably one of my favorite blogs to keep up with!
Jennifer at First Grade Blue Skies is AWESOME!

Ginger Snaps Treats for Teachers is a blog made by my friend Ginger who I taught with during my first year of teaching! It's too bad that we're at different schools now because this past school year we have really discovered how much we both love to blog & create clip art!!!!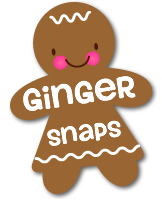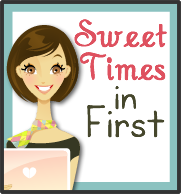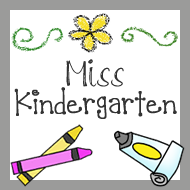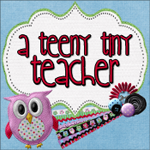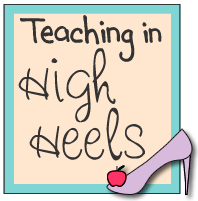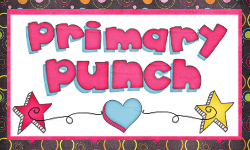 - - - - - - - - - - - - - - - - - - - - - - - - - - - - - - - - - - - - - - - - - - - - - - - - - - - - - - - - - - - - - - -
WOW! If you've made it all the way to this next award...then you are awesome! Here's a cookie!
The other award I received was the Liebster award. I keep spelling it wrong...did anyone else have this problem? LOL!
The goal of the award is to spotlight up-and-coming blogs with less than 200 followers!
1. Copy and paste the award on your blog
.
2. Thank the giver and link back to them.
3. Reveal your top 5 picks and let them know by leaving a comment on their blog.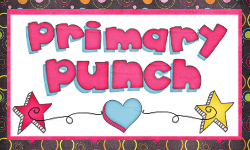 4. Hope that your followers will spread the love to other bloggers!
Whewwwww...that was the longest post ever...ahhhh...